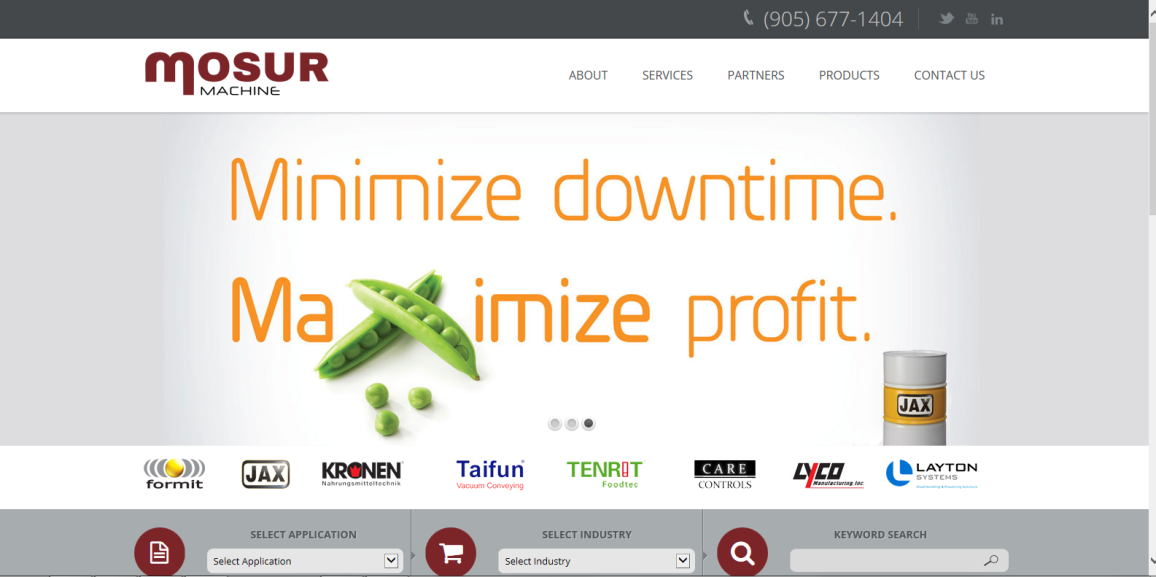 Mosur Machine is pleased to announce the unveiling of a new and improved website.
Alicia Dias, Director of Marketing and Sales, has been working on the design and implementation of a new website that went live February 2016. Alicia would like to thank E-Simplified for their invaluable assistance during this 4-month project.
The new site more accurately communicates the company brand, is much more user-friendly and has many new added features and tools; including a new resource center, social media integration, and a new product catalogue. The site is smartphone and tablet friendly, quick links to each product category will make it easy for customers to request quotes and information in the office, from the road or at a job site.
The site is designed to give much more information about Mosur Machine product lines to existing and potential customers.
Now that the website is active, Mosur Machine will be able to fully implement an intensive social media program that will allow Mosur Machine to stay connected to all existing and potential supply chain partners across all social media platforms including: LinkedIn, Twitter and YouTube.