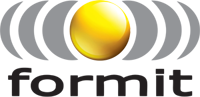 Mosur Machine Co. Ltd. is the exclusive Canadian representative of FORMIT Foodprocessing. FORMIT specializes in food processing equipment for peeling and shaping fruits and vegetables. Chief among their products is their line of potato processing equipment, including peelers and profilers, which are perfect for producing Parisienne-style and Chateau-style potatoes. FORMIT also manufactures complete compact root vegetable processing production lines, based on FORMIT peelers, profilers and cutters, all of which are also available through their only Canadian representative, Mosur Machine Co. Ltd.
---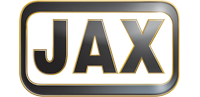 Mosur Machine Co. Ltd. is the exclusive Eastern Canadian distributor for JAX lubricants. JAX Inc. has been a well-regarded manufacturer and supplier of food-grade lubricants for over 55 years and continues to act as a leader in the development of synthetic, industrial, and food-grade lubricants for a variety of industries. Pressure-Lube, a division of JAX, manufactures premium quality aerosol products for industrial, fleet and food plant maintenance. JAX Inc. provides the widest selection of CFIA / Heath Canada, approved food grade lubricants in Canada with machinery-specific lubrication solutions for all types of food processing plants.
---

Mosur Machine Co. Ltd. is the exclusive Canadian representative of KRONEN, a leading supplier of commercial food processing equipment for the fresh food industry, catering, delicatessen, and convenience industries. KRONEN specializes in a wide range of vegetable processing equipment and fruit processing equipment, but also offers solutions for meat processing and food packaging. Some of KRONEN'S most notable offerings include vegetable and fruit washing machines, peeling machines, cutting machines, centrifuges, mixing machines and packaging machines. They also offer complete processing lines for preparing, cutting, washing, drying, peeling and packing of food. With the slogan "nothing is impossible" KRONEN, with the help of Mosur Machine Co. Ltd. is sure to find a solution to your equipment needs.
---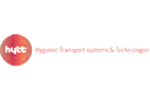 Mosur Machine Co. Ltd. is the exclusive Canadian representative of HYTT – Hygienic Transport Systems & Technology, they specialized in collection and conveying of different types of materials, ranging from by-products to final (edible) products. The high-end vacuum solutions are suitable for food production lines and professional kitchens. The pipe-systems are scalable to match the customer needs. They provide an increase in hygiene, a high-performance, a significant reduce of cross contamination and improved safety while addressing the challenges of sustainable construction, resource efficiency and durability.
---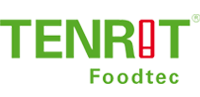 Mosur Machine Co. Ltd. is the exclusive Canadian representative of TENRIT FoodTech, a developer and manufacturer of solutions for the food processing industry since 1991. Since then, TENRIT's continuous development and innovation of their product line has guaranteed their success.
---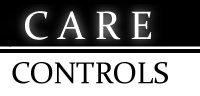 Mosur Machine Co. Ltd. is the exclusive Eastern Canadian representative of Care Controls, which is one of the leading worldwide manufacturers of high-speed container inspection equipment for the food and beverage industries. Care Controls manufactures; dud detection, leak inspection systems and checkweighers for cans, bottles and jars. Orientation systems for cans and label inspection systems for both rotary and roll through type labelers.
---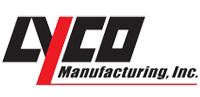 Mosur Machine Co. Ltd. has been the exclusive Canadian representative of Lyco Manufacturing Inc., a leading manufacturer of vegetable processing equipment, since its inception in 1980. Within Lyco's wide variety of products are: vegetable processing machinery such as the innovative Clean Flow blancher-cooker-cooler system, rotary drum blanchers and rotary drum cookers-coolers, vegetable washing machines and potato processing equipment such as peelers, a complete line of green bean processing equipment, air cleaners, pouch coolers, screw presses, and liquid/solid separators. Lyco Manufacturing, Inc. has provided equipment to virtually every major food processor in North America, as well as others throughout the world, always providing the highest quality pasta, rice, and vegetable processing equipment.
---

Mosur Machine Co. Ltd. is the Canadian representative of Layton Food Processing Equipment, a leading provider of size grading equipment. Layton Manufacturing Co. has been working with manufacturers and processors for over 40 years. Providing stainless steel diameter graders, vibratory conveyors, berry processing equipment and computer controlled casers in plants throughout the world. Layton Manufacturing Co. is the newest addition to Mosur Machine's list of partner manufacturers and we are looking forward to strengthening our affiliation with them.